The importance of having a positive working atmosphere has increased over time. Maintaining a proper and professional workspace has been scientifically proven to increase productivity while also making employees happier and more confident.
Furthermore, one of the most essential aspects that influence the office atmosphere is the physical space, which includes the building's design and layout. In this post, we will cover the advantages of having carpeting in the office and how it may improve the overall atmosphere of the workplace.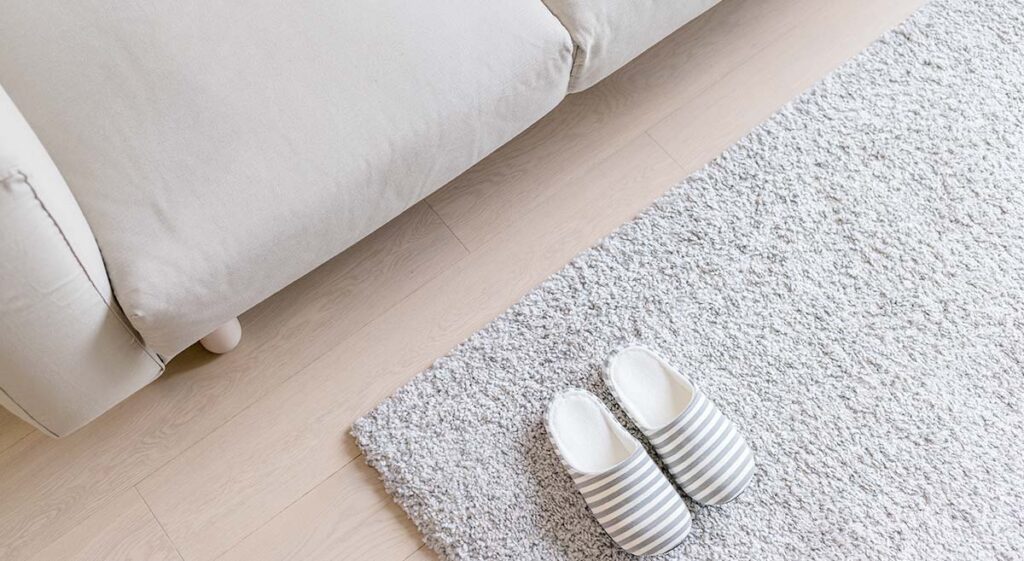 Reasons why having a carpet is essential in the workplace
#1 Carpets are affordable
Carpet is one of the least expensive types of floor covering available on the market. For those who wish to decorate their own office, a carpet might be a fantastic option. Furthermore, the Berber-style carpet is one of the most economical carpet options available and is one of the most popular. Rather than being cut, this type of carpet is woven together from a number of little loops that are stitched together. A frieze carpet is another low-cost choice. This sort of carpet is made up of strands of fibre that have been tightly twisted together, giving it a distinct look all its own.
#2 Carpets are durable
Foot traffic is one factor you should consider when looking for your flooring material. Since people in the office are often walking around, you should find something that can withstand all the activity. You could expect a carpet to survive between 5 and 15 years on average. However, the life expectancy of a carpet is highly dependent on the quality of the carpet and how you use it. Nylon and wool fibres, in particular, are incredibly long-lasting. Nylon is a very robust material, much stronger than polyester in some cases. Furthermore, this material is resistant to abrasion and damage from a wide range of chemical agents. Wool is another highly durable material to think about using. Its durability ranges from good to outstanding, and when properly maintained, it can withstand decades of use.
#3 Carpet is comfortable
Of course, you should also consider the comfort of people who will be benefiting from the flooring. Carpets are one of the most comfortable flooring alternatives available for the office environment, as it renders a homey vibe. Additionally, the material is a natural insulator, adding to the room's warmth and cosiness.
This is important because comfort can affect the productivity and performance of people in the office. Comfort frequently contributes to people's happiness, and when people are happy, they work more, which benefits workplace productivity.
#4 Carpet is easy to maintain
Carpet is subjected to a great deal of harm from shoes, spills, and other sources of impact. The good news is that it will not take much effort to keep them appearing clean and well-maintained. In particular, carpets made of nylon fibres are some of the most durable and easy to clean on the market. Furthermore, you will need to conduct regular cleaning and seek professional help to maintain your carpet.
At the very least, you should vacuum your office carpet once a week. During allergy season, you should vacuum your carpet twice a week. However, occasionally used rooms are examples of locations that can be cleaned less regularly or just before you have guests arrive in the office. When it comes to professional cleaning, it's advisable to employ specialists every 12 to 18 months at the most.
#5 Carpet is beneficial to your overall health
Compared to hard surface flooring, carpet traps dust, allergies, and other contaminants. According to research, a properly kept carpet can help reduce airborne allergens, contributing to healthier indoor air quality. This is something you should significantly acknowledge because health is another vital element in the workspace. A healthy work environment encourages favourable behavioural patterns and contributes to higher overall productivity.
#6 Carpets offer numerous options
There are numerous excellent types of carpet options available for you to consider for your office. You have the option of selecting the most appropriate product to complement the design or style of your office. Furthermore, nylon carpet is the most suitable sort of carpet for your office. When it comes to commercial installations, this is the highest-quality fibre carpet available. Additionally, you have a limitless selection of hues to choose from, including turquoise, lavender, gold, and yellow. For the most part, office environments benefit from carpets that are low profile. A short pile allows for more convenient transportation of an office chair on wheels and more fantastic accommodation for large pieces of office furniture and equipment that are heavy.
#7 Carpets add beauty and style
Homeowners have chosen carpet as an excellent alternative for bedrooms, dens, and basements where hardwood may feel too chilly and clinical. Now, an increasing number of people are opting for this material in their offices. The perfect carpet can transform a space into something modern and stylish, defining the room's aesthetics and bringing disparate objects together. Blue, grey, and brown are some of the most outstanding carpet colours for the office.
Finding professional carpet cleaning services
BOAS Cleaning Services provides excellent carpet cleaning services for all environments, including commercial, residential, and rental properties. Since our inception in 2003 in Western Australia, we have established the staffing, truck fleet, and high-performance cleaning equipment necessary to provide a range of services, including Steam Cleaning, Dry Cleaning, and Bonnet Carpet Cleaning.
Give the experienced carpet cleaners at BOAS Cleaning Services a call for the best business and domestic carpet cleaning services in all locations of Fremantle.