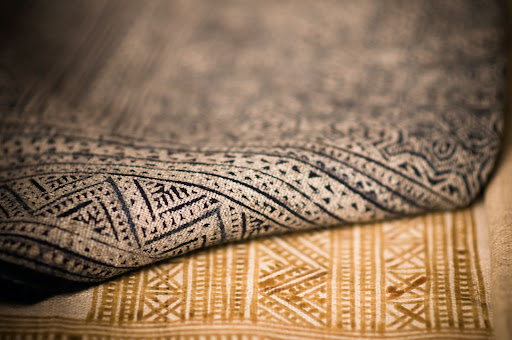 Carpets are a popular choice for home flooring because of the comfort and warmth they provide. These materials can also absorb noise and establish a peaceful environment within the home. Most importantly, the right carpets can inject personality into an otherwise bland layout.
However, due to the abundance of options, it can be challenging to pick the perfect carpet style for you. In this article, we'll learn about the different carpet varieties and how to choose the finest one for your home.
Two Main Types of Carpet
Loop Pile 
A loop pile carpet features looped strands of wool or synthetic fibres in the carpet backing. They are typically composed of plain-coloured, textured, or level pile textures. You can, however, opt for a striped loop pile style. 
A loop pile carpet functions well in all areas of your home, especially if you choose a low, densely woven loop. Furthermore, they are regarded as highly durable materials. Therefore, they are perfect for high-traffic areas in the home, like entries, hallways, and kitchens. 
Cut Pile
Meanwhile, a cut pile carpet offers a more elegant appearance. These fabrics are created by severing the yarn loops, resulting in an upright pile. The distinction between the two is that cut pile refers to carpet loops that have been cut, and loop pile have not.
Furthermore, this material is durable. Cut pile carpets, in particular, are less resistant to crushing than other varieties of carpets. They are also softer underfoot than loop carpet, making them an excellent choice for bedrooms.
Different Carpet Fibres
Nylon 
Nylon is a synthetic fibre frequently used in shorts, track pants, stockings, and other types of clothing. However, nylon is also widely used in the manufacture of carpets. Nylon carpet is an excellent choice for any space subjected to considerable foot traffic. Specifically, this material is ideal for stairwells, rooms, and hallways. 
Durability is a critical factor to consider when purchasing carpet. Fortunately, nylon carpets are highly durable. The material is more stain-resistant compared to other types of carpets. However, if you do get stains, have no fear. Nylon fibre carpets are among the easiest to clean. Steam cleansers and detergents are the most effective methods.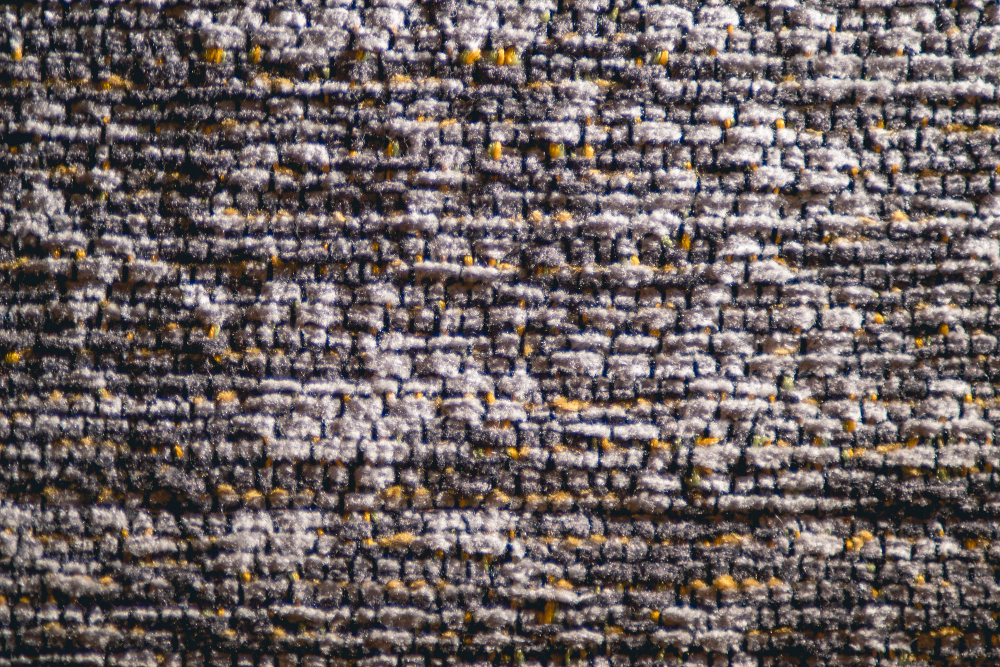 Polyester 
Polyester is another synthetic woven material that is frequently used in carpet construction. While polyester carpet is not as durable as nylon carpet, they still perform admirably. Therefore, they are ideal for high-traffic areas. Furthermore, polyester carpets are relatively inexpensive since they are sometimes created from recycled materials. This also makes them less expensive to install than the alternatives.
And like nylon, polyester is stain resistant. This material is a hydrophobic fibre, meaning it repels liquid. Besides the durability and stain resistant features, you should also choose this material if you want a plush texture. Carpet is softer than ever before due to the manufacture of carpet fibres in thinner, finer strands.
Acrylic 
Acrylic rugs are well-known for their affordability and low maintenance requirements. However, while they are less expensive than their relatives, they are not as durable. Acrylic has a lifespan of between 6 and 8 years. However, if you take excellent care of it and clean stains promptly, you can extend its life.
One advantage of an acrylic rug is that it is mould and mildew resistant. This material is also quick-drying and stain-resistant. And because this is a synthetic carpet, it is perfect for people who suffer from allergies. 
Olefin 
As with acrylic carpets, olefin carpets are not prone to mould and mildew. Due to their high resistance to moisture, they are typically utilised outdoors, such as on patios. However, due to their longevity, you can use them in any room in the house. In fact, they are considered to be more durable than nylon. They are not, however, as soft as the alternatives. 
Therefore, you should choose this material if you are after durability rather than texture. They are better installed in basements, outdoor rooms, and playrooms. 
Triexta  
This is yet another affordable choice for carpet material. In fact, triexta is more affordable than nylon. Furthermore, this is a long-lasting material due to the fibre's resilience and ability to survive for an extended period of time. Triexta is generally thought to be more durable and resilient than polyester carpets. The fibres of the material have been designed to resist staining. Often, the fibre can be washed with water to remove blemishes. However, professional carpet cleaning will help ensure no residual dirt and smells deep on the surface. 
Furthermore, a triexta carpet should have a minimum life expectancy of ten years. However, this is dependent on the quantity of foot traffic and how effectively you maintain the material. 
Wool
Wool carpeting has been used in homes for decades. This material is widely popular due to its pleasant texture and durability. With proper care, this material can last up to 15 years. One feature that contributes to its inherent longevity is its resistance to crushing. And unlike some synthetic fibres, natural wool carpet springs can resist furniture and heavy traffic. Furthermore, since wool naturally repels stains, it is more stain-resistant than many other carpet materials.
To clean this material, all required is a vacuum cleaner and a mild detergent. However, the best way to maintain a clean carpet and extend its life is to hire expert carpet cleaning services. This will help you in eliminating any residual and unpleasant odours.