BOAS cover all bases when it comes to carpet cleaning services in Perth and a lot of the information can be found below.
Steam Cleaning: Our Recommended Method of Carpet Cleaning
When our clients ask us which form of carpet cleaning is going to be most effective, we recommend steam cleaning. We use state-of-the-art steam-cleaning equipment to provide this service, and the result is what we believe to be the cleanest, most hygienic carpet that the industry can provide.
Our steam cleaner provides a much more thorough and effective cleaning than vacuums and other household cleaning products. We use a truck-mounted Hydramaster Boxxer 427 machine – which is widely considered one of the finest carpet steam cleaners in the industry. It stands out from other models because of its extra-hot 250° C cleaning and strong 3,000 psi vacuum extraction.
If you're not involved in the carpet cleaning industry, then those figures may not mean much to you. To provide you with a better understanding of the service you'll be hiring us to complete, let's go over some of the details of how this cleaning method works:  
Carpet Steam Cleaners Still Use Detergent.


To clarify, not all steam cleaners use detergent; some rely strictly on the steam produced by the machine as a cleaning agent. But our Hydramaster Boxxer 427 machine is equipped to use a specially designed detergent that maintains efficacy under high heat.
Steam Cleaners Make Use of 'Dry Steam'.


The steam that our machine is referred to as 'dry' steam because it actually contains less water vapour than the air we breathe on a daily basis. The air produced may not be very humid, but the vapour that it does contain has been heated to 250

°

C. In other words it's extremely hot.
That Steam Activates the Detergent.


We mentioned above that the detergents we use have been specially designed for steam cleaning. The detergent is activated by the heat. The two then combine to penetrate the fibres of the carpet for deeper cleaning.
The High Heat Kills Pathogens, Spores and Microbes


The heat generated by this steam serves other purposes as well. It also kills fungus and mould spores, bacteria, dust mites and other microorganisms that have taken up residence in the carpet. The hotter the vapour, the more effective the cleaning.
Loosened Dirt and Debris is Vacuumed Up.


The steam-cleaning process loosens dirt and soil from the carpet fibres so that it can be vacuumed up by the cleaner.
With steam carpet cleaning in Perth, you get the best of both worlds. Your carpet is cleaned through a highly effective chemical reaction. And it is also sanitised by high-pressure, extremely high-heat steam. As you can see, it would be difficult for any other carpet cleaning method to match this thorough method of approach.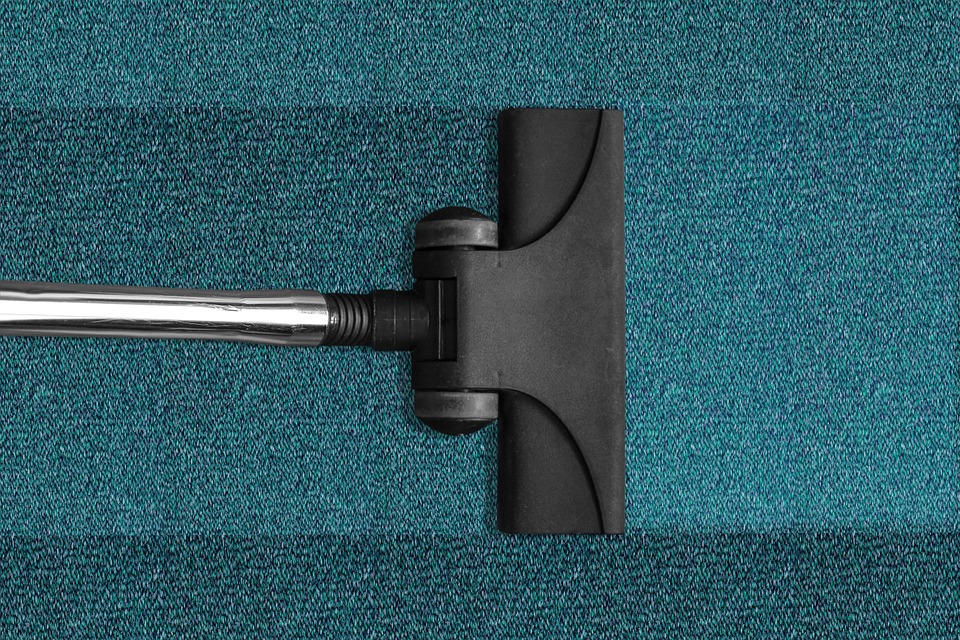 We Also Offer Alternative Methods of Carpet Cleaning
At BOAS Cleaning Services, we're particularly strong proponents of steam cleaning for carpets – in no small part because of how impressed we are with our state-of-the-art steam cleaning equipment. However, we are also set up to provide other forms of carpet cleaning. In fact, there are certain situations in which an alternative form of cleaning may be more strongly recommended.
Here are two alternate forms of carpet cleaning that the team at BOAS Cleaning Services can provide:
Dry Carpet Cleaning
The term for this form of cleaning is a bit misleading. Dry carpet cleaning is not completely 'dry'; rather, it uses significantly less liquid than other forms of cleaning – including steam cleaning. It uses dry compounds for the bulk of the cleaning, with a very small amount of liquid used. For this reason, some cleaners refer to this as the 'very low moisture' (VLM) method.
The dry cleaning compounds that are used in this method loosen dirt and soil that would not be loosened by water or shampoo alone. This matter can then be vacuumed away from the carpet. Furthermore, the carpet is practically dry immediately after treatment, which means that it can be walked on without fear of new dirt adhering to the fibres. If you need to reopen the carpets shortly after cleaning, this may be the best method for you.
Bonnet Carpet Cleaning
This method of cleaning goes by many other names – spin-pad cleaning, absorbent-pad cleaning or carbonated shampoo cleaning – all of which speak of the manner in which the carpet is cleaned. An absorbent 'bonnet' is immersed in water and then attached to a rotary cleaner.
The carpet is sprayed with a cleaning solution, and the bonnet machine runs over the top of it – essentially 'buffing the carpet to loosen dirt and particles. These are then drawn up into the bonnet, which is periodically changed to maintain its effectiveness. Bonnet carpet cleaning is useful as an interim measure. It can serve to prolong the life and cleanliness of your carpet without the need to commit to a full-on cleaning.
Contact BOAS Cleaning Services further Information
BOAS Cleaning Services goes above and beyond the competition in Perth and greater WA. We have invested in state-of-the-art cleaning equipment, and we employ the latest cleaning techniques to ensure that your carpets are clean, refreshed and hygienic by the time we're done with them.
If your carpets are in need of a deep cleaning, we strongly recommend our steam cleaning method, but we will also be happy to let you know more about our other methods of cleaning. If you are looking for the safest and cleaning method for your carpets – one that cleans and washes whilst extracting dirt and killing dust mites, germs and bacteria – then give us a call on 1300 611 454. Alternately, you can contact us directly via our contact form for a prompt response.