Most surfaces are generally anti-slip when dry yet any substances like water, oil or solvents – significantly reduce the non-slip effectiveness. Anti-slip treatments offer a solution by using a virtually invisible liquid that can be applied on top of most tiled and stone floor surfaces.
Here at Boas Cleaning Services, we specialise in micro etching anti-slip treatments, assuring your home or business is protected against slip accidents. It is a light form of acid that etches microscopic pores. Once applied the treatment is active within minutes and traction is increased. When the surface is wet, the pores become suction cups that grab the bottom of your footwear.
It is invisible to the naked eye and does not alter the aesthetic appearance at all. Once applied minimal downtime is required, you can walk on the surface immediately after application without the risk of slipping. If you are running a business this can be very handy as you do not have to stop your day. It works for a wide range of footwear while also minimising germs and reducing the growth of bacteria. 
Slipping accidents are common within the workforce, yet with our micro etching anti-slip treatment the risk of this occurring is almost eliminated. This can lead to lower insurance rates as there are extra safety measures in place, plus your chance of any lawsuits is reduced.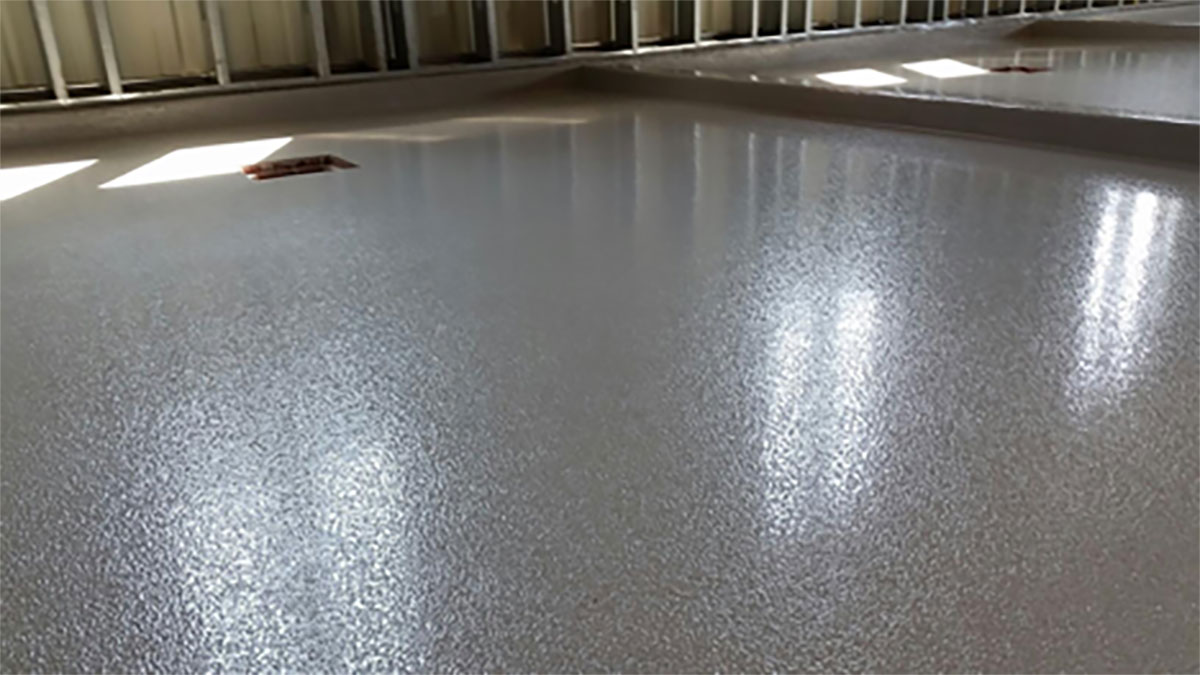 Sometimes anti-slip treatments can be ineffective, to receive maximum potential from ours make sure your floor is completely spotless before applying. This helps ensure the treatment is placed on a completely flat surface. 
Once applied you will be pleased to know the top coat of the surface does not retain any dirt, making it easy to clean. Not only is our treatment easy to apply, but it is also top quality – you will have no wear or peel off at any time. 
Within residential properties, most treatments last about five years. In commercial, it is around two years as there is higher foot traffic. To extend the micro etchings lifeline it needs to be maintained with suitable cleaners and degreasers. These will help remove soil and any debris that may otherwise reduce efficiency. 
Water and a non-abrasive detergent will work most days when a thorough clean is not required. All our treatments can be easily re-applied.
Our micro etching treatment meets all AD compliant requirements and is completely safe to use. If you are interested in providing your floors with the most effective anti-slip treatment get in touch with us today!
Our team of skilled technicians cover all Perth suburbs within a 100km range from Perth CBD. 
To schedule your appointment or receive a free quote, please call us today or use our online enquiry form.