Unfortunately, graffiti is an issue both residential and commercial property owners face Perth-wide. Here at Boas Cleaning Services, we understand the difficulties graffiti can cause owners. Not only does graffiti inflict damage on their property, but there is also an increased risk of permanent defacement if it is not dealt with correctly. 
While dealing with graffiti is a hassle, it should not become a huge stressor for you. At Boas Cleaning Services, we take the problem off your hands by delivering only the most experienced and qualified graffiti removal specialists to look after your needs. We use specialised pressure cleaning services to take care of all pressure cleaning and graffiti removal jobs. 
No task is too big for our team – you can rest assured your property will be returned to its original state. Our designated eco-friendly cleaning products can cut through any surface given to us. And when we say any surface, we mean ANY surface!  
Below are some common exteriors we have fixed for our clients previously.
DIFFERENT SURFACES WE DEAL WITH
Glass – There are many different types of glass found on properties, we are trained to tackle each surface accordingly. 
Concrete – With our expert cleaners we can take care of any graffiti stains no matter how tough the job is. 
Wood – Retaining the original form of this surface is important, at Boas Cleaning Services our specialists can help make this happen for you.
Brick and Limestone – These can be challenging surfaces due to the number of nooks and crannies the paint can stain. We can successfully remove the paint and not leave any irreversible damage with specialised products. 
Aluminium and Colourbond – These surfaces require a more aggressive approach as it can be challenging to restore to their original state with tough stains. Professional cleaning is required for optimal results. 
And more…
Graffiti is universal and can be found on any kind of surface. Using the right professional removalists is important to ensure the job is done with the correct tools with no exterior damage. When it comes to graffiti removal, you need the job to be done right!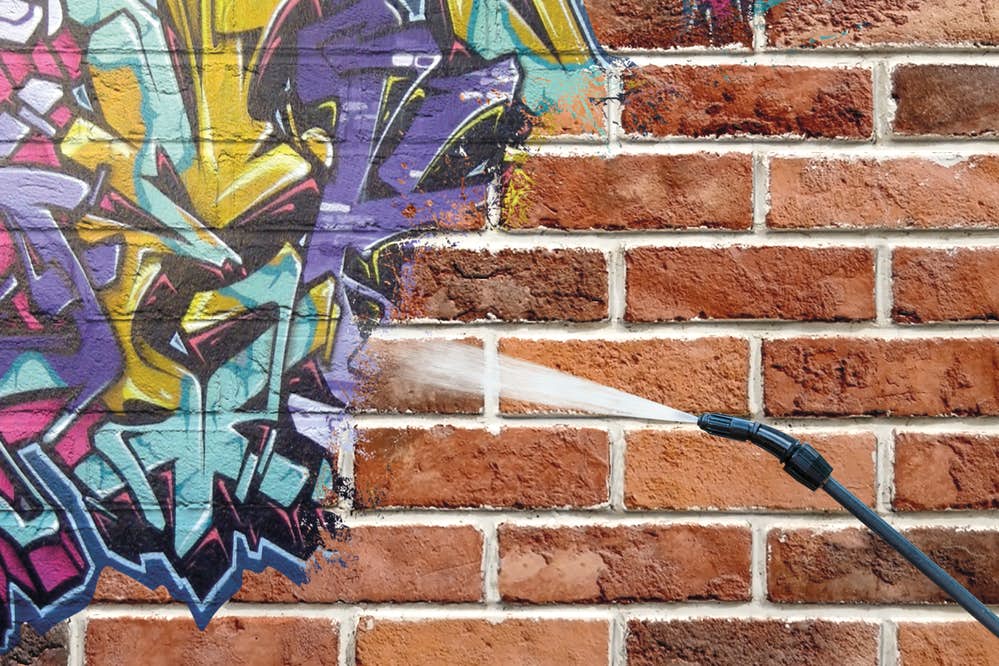 With our service premium quality is delivered for our customers – this is part of our commitment to you. Our technicians are always on call for an immediate start, who strictly follow all safety guidelines giving our customers peace of mind.
Our service is completely insured so you do not have to stress about property damage, you can just feel at ease and in good hands with Boas Cleaning Services.
ARE YOU READY TO SAY NO TO GRAFFITI? GET STARTED NOW!
We provide competitive pricing with a top-quality guarantee so you get the most value for your money.
Book an appointment or call us for your free quote today!