We have been serving both domestic and commercial customers in Ellenbrook for more than a decade and look forward to meeting the needs of local residents and business proprietors for many years to come. With a winning combination of highly trained personnel and high-performance equipment, we are able to consistently achieve outstanding results on even the most heavily soiled of carpets, making us the obvious choice for those who demand the very best. Whether you are a local store owner looking for a company to keep the carpeting in your retail outlet clean and fresh or you are a homeowner who needs a reliable contractor to steam clean the carpets in every room of your property, call us today to discuss your requirements in detail.
Steam Cleaning for Beautiful and Hygienic Carpets
If drying time is not critical, steam carpet cleaning in Ellenbrook is our recommended option. The best results are achieved with this method, owing to the high temperature (250 °C) and high-pressure vacuum extraction (3,000 psi) involved. Our operators have a vast amount of experience and are equipped with the very best steam cleaning apparatus available so you can rest assured that your carpets will be absolutely spotless once we have finished with them. If you have any concerns about the effect that steam cleaning may have on more delicate floor coverings or you would like an accurate estimate of drying time for your particular type of carpeting, please do not hesitate to get in touch with us.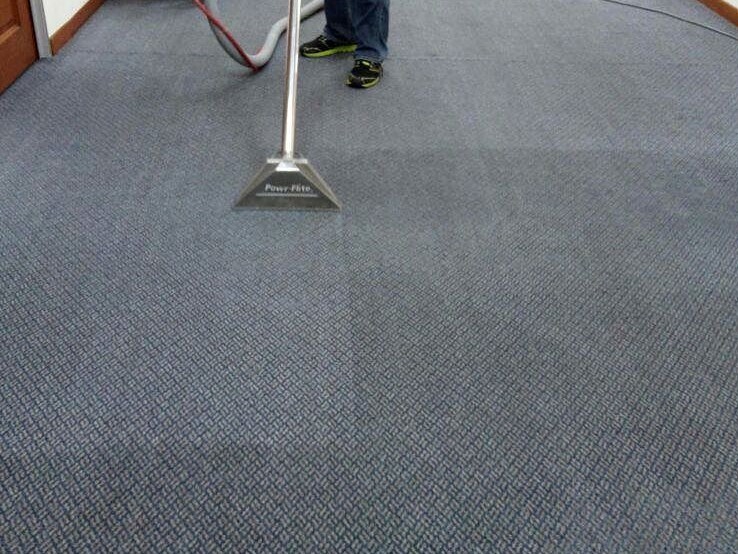 Dry Cleaning Method
For hotel lobbies or other areas where it is simply not possible to wait several hours for a carpet to dry, this option is often the best solution. Because we are able to achieve excellent results with a lot less liquid when dry cleaning carpets in Ellenbrook, this method is very popular with hospitality and retail business owners who want to keep downtime to an absolute minimum. If you would like to ensure that all the dirt and grime in your carpets is removed quickly and efficiently, but you want to be able to walk on the surface as soon as the cleaning process has been completed, we can highly recommend this option. The chemicals that we use for our dry carpet cleaning in Ellenbrook are the most environmentally friendly brands available at this moment in time.
Bonnet Cleaning
Sometimes known as absorbent-pad or spin-pad carpet cleaning, this method is a great choice for owners of retail spaces in The Shops who are looking for a fast, cost-effective method to spruce up their carpets in between deep cleans. It is also worth considering if you are holding a party in your Woodlake Village home and do not have time for a whole-house steam clean.
For full details of the different types of carpet cleaning in Ellenbrook that we offer, along with prices for each one, please call or email us at your convenience and we will be delighted to provide you with all the facts you need to make an informed decision.