When it comes to carpet cleaning, there are many methods available. You've got dry cleaning, carpet shampooing, bonnet cleaning, and hot water extraction. The latter is perhaps one of the most effective ways of removing dust, dirt, and debris from carpets. Hot water extraction has been used for many years in treating stained carpets and achieves similar cleaning results when compared to other cleaning methods.


Hot water extraction works by spraying water at high temperatures that's mixed with special cleaning agents to loosen up dirt, grime, and other contaminants in your carpet. After the dirt is lifted off, a powerful vacuum sucks it up and leaves your carpet looking like brand new. The importance of hot water extraction goes beyond carpet cleaning. In fact, there are plenty of benefits to using this carpet cleaning method. Today we'll be discussing everything you need to know about hot water extraction and why it's important for carpet cleaning. It is imperative to speak with your local carpet cleaning expert in Perth to determine the best solution for your carpets.


Hot water extraction is environmentally friendly


One of the main advantages of hot water extraction is that it's eco-friendly. It relies on water and high pressure to effectively clean your carpet without having to use any chemicals. Therefore, it won't affect people with allergies and it's safe for your children and pets as well. Hot water extraction can help prolong the lifespan of your carpet by reducing wear and tear associated with other cleaning methods like bonnet cleaning and shampooing.


Shampoos and dry cleaning agents can leave unwanted remnants behind and the smell can linger for quite some time. The cleaning agents used in hot water extraction are biodegradable and will not leave any residue after the treatment. With hot water extraction, you can enjoy a fresh-smelling carpet that's residue-free. Hot water extraction doesn't require as much water as steam cleaning does and the waste water won't harm the environment after the procedure is done.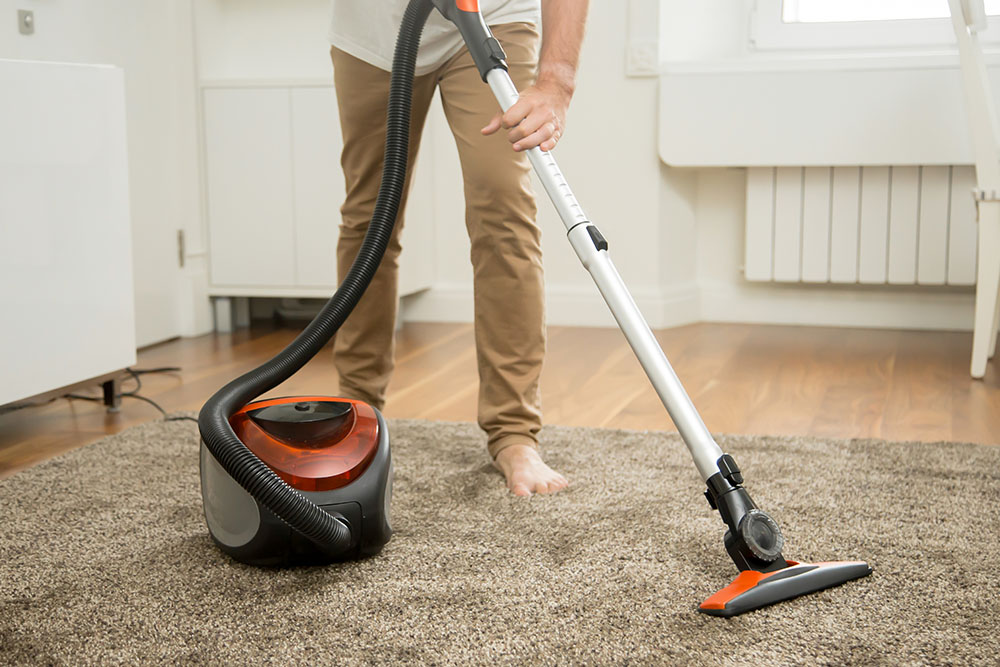 It provides a much deeper clean compared to other cleaning methods


Regular vacuuming is good for reducing dirt and debris buildup, but if you've neglected your carpet for a long time, it won't be enough to keep it fully clean. If you want your carpet to look good as new, then you should definitely consider hot water extraction. This method not only cleans the surface of your carpet, but also penetrates deep within the carpet fibers to remove dust, dirt, and stains. The hot water is injected directly into the fibers and breaks down any stubborn particles that can't be removed with regular vacuuming alone.


Once the substances have been loosened, it is then extracted with a powerful vacuum to achieve a deep clean. Professional carpet cleaners use high-powered hot water extraction machines that blast the water and cleaning agents right down to the warp. The high pressure produced by these machines can tackle every stain imaginable. Whether it be coffee stains, tea spills, and food, almost 99% of carpet stains can be removed with hot water extraction. These machines range from portable ones to truck-mounted machines that can tackle large tasks like cleaning hotel carpets.


Hot water extraction is better than steam cleaning


Many people interchange hot water extraction and steam cleaning on a regular basis, but the two processes are completely different. Steam is hotter than hot water because the water reaches boiling temperatures in order to produce vapour. And while steam cleaning can do ca good job of cleaning your carpet, it can cause problems like non-removable water stains after treatment. Steam cleaning is also prone to over-wetting which can contribute to mould growth and cause respiratory problems when the mould spores are inhaled. With hot water extraction, the water is heated just enough to clean your carpet without causing water stains, damage, or mould growth.


Hot water extraction also uses cleaning detergents to better rinse the carpet fibers thoroughly. If you own a carpet made of natural fabrics, hot water extraction is the better cleaning solution. Steam cleaning can cause the natural fabrics to shrink and leave visible signs of damage, thus reducing the overall lifespan of your carpet. Hot water extraction also dries much faster than steam cleaning. On average, it takes 6-12 hours for your carpet to dry after hot water extraction and 8-24 hours after steam cleaning. This makes it much more efficient than steam cleaning while maintaining the overall condition of your carpet.


Conclusion


Hot water extraction plays an important role in the carpet cleaning industry. It's an eco-friendly solution that helps restore the condition of your carpets. You don't have to worry about any residue left behind and you'll achieve better cleaning results compared to other carpet cleaning methods. If you want to prolong the lifespan of your carpet, contact a professional carpet cleaning service and have it cleaned with hot water extraction.