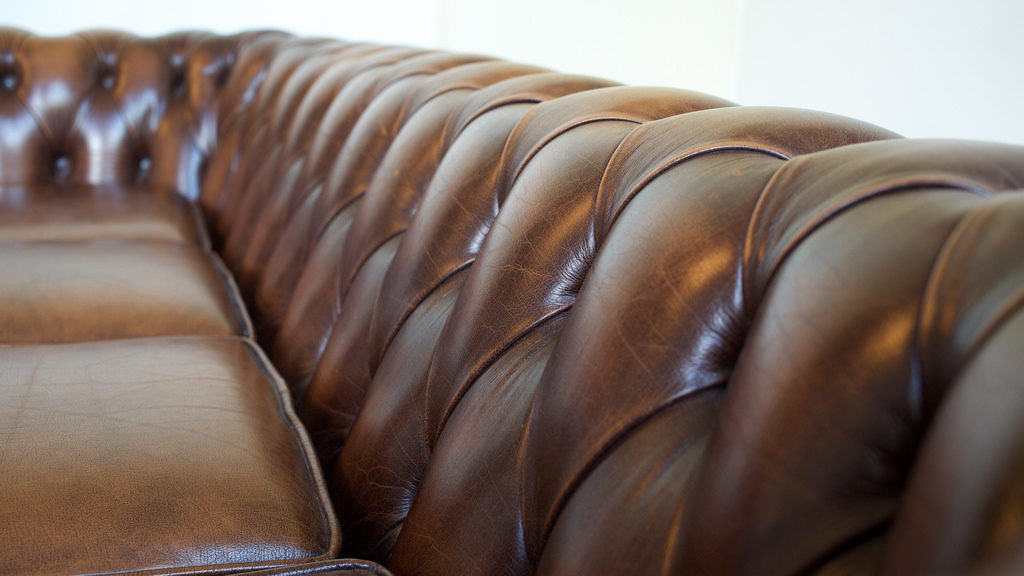 Whether it be a leather sofa or a reclining chair, upholstered furniture adds a touch of elegance to any modern home. Many homeowners choose to have their leathered equipment professionally cleaned to help retain its suppleness and appeal. It pays to treat your upholstered furniture well, especially if it's subject to wear and tear due to daily usage. But the results can only last for so long until you're required to maintain your upholstered furniture. Should you feel like you need an expert opinion, it is advisable to get in touch with leading upholstery and leather cleaning company.
Maintaining your upholstery after a professional cleaning service is a great way to not only extend the lifespan of your furniture, but to also make it look as good as possible. Today we'll be discussing several tips that you can use to help maintain the look and feel of your upholstery.
Protect your upholstered furniture from direct sunlight
Your upholstery can be made of materials like leather and/or leatherette. While these materials are durable in their own right, they can quickly deform when exposed to sunlight for prolonged periods. The ultraviolet rays from the sun dries out the natural oils in your upholstered furniture, thus resulting in cracks and fades.
The leather eventually stiffens and becomes uncomfortable to sit on. To retain the colour and texture of your leather sofas, avoid exposing them to direct sunlight. You can use a sofa cover to protect the leather from UV rays or place them in areas where sunlight isn't visible.
Flip over your upholstery cushions
It's a good idea to regularly flip over your upholstery cushions depending on their frequency of use. This applies to both the seat and the back cushions. You'll notice that your upholstery will wear out evenly over time, thus helping retain its shape for much longer. Pay close attention to three-cushioned sofas, mainly the center cushion because people generally sit closer to the armrest.
If the cushions are identical for all three seats, you can swap the center cushion to one side to ensure they wear out evenly. If you find that you're bottoming out when you sit on your sofa, it's a sign that you should flip over the cushions.
Use stain protection products to your upholstery
There are a bunch of stain protection products available on the martet the do a good job of safeguarding your upholstery against all kinds of stains. There's a good chance that the upholstery cleaners have applied a stain-protecting product on your sofas and leather furniture after the cleaning service. Don't hesitate to ask them about which stain protector works best for the kind of upholstery you have.
Stain protectors provide a slick, outer layer onto the surface of your upholstery which prevents stains from adhering to the leather. Such protectors can also slow down any damage sustained through prolonged exposure to the sun's UV rays. Invest in a stain protector to help maintain the condition of your upholstered furniture.
Fluff up your cushions
Your cushions can get routinely flattened out, especially if the sofa is used everyday. This problem can be exacerbated when you have hyper-active kids that love to jump on the sofa. This causes the cushion to lose its shape and eventually damage your upholstery when you start to bottom out when sitting. It's a good idea to fluff up your cushions after a professional cleaning service to restore its cushiony feel.
Fluff up your cushions by lightly prodding, punching, and slapping them to loosen the soft material and revert them back to their original shape. It only takes a few minutes and you'll immediately notice the difference on how comfortable the cushions are. This helps maintain your upholstery in good condition as well since the seams won't be stressed out too much.
Regularly vacuum your upholstered furniture.
Vacuuming is an integral part of a routine upholstery maintenance. Over time, the surface of your leather sofas will collect dust, dirt, sweat, and dead skin cells that can accelerate its wear and tear if not removed. When you sit on a dirty sofa, the weight forces all these particles deep into the fibers. The accumulated dirt acts as an abrasive and can scratch the surface of your leather upholstery.
Make it a point to vacuum your upholstered furniture regularly at least twice a week. This will prevent dust and dirt buildup to keep your leather sofas looking nice and shiny. Vacuum the outer surface as well as the seams to ensure complete removal of unwanted particles.
Keep the tags on your upholstery for future reference
If you've bought a new upholstered furniture, it will come with a tag that contains vital information about the delivery date, the style, and most importantly, the type of leather that it uses. This is important because upholstered furniture can be made with different materials which can affect how you maintain your upholstery.
Keep the tag in a safe place for future reference the next time you may need the information.
Condition your leather upholstery
The last step in maintaining your upholstered furniture is to condition it. Most people mistake polishing for conditioning, but these two processes are completely different. The easiest way to look at it is this; the upholstery should be cleaned first before being conditioned and then polished. Conditioning your sofa is what keeps the leather supple, flexible, and resistant to water while polishing is what gives that brand new shine that we're all looking for.
You can't use a conditioner on a dirty sofa because the product won't be able to penetrate the leather effectively due to the layer of particles stuck on top. Conversely, you can't polish leather if it isn't conditioned because you will only end up causing more scratches and fading. Conditioning your upholstered furniture after a professional cleaning service is a great opportunity to rejuvenate the leather and prevent it from cracking and drying.
From there, you can finally polish your upholstered furniture and you're all set. Now your upholstery will look good as new.