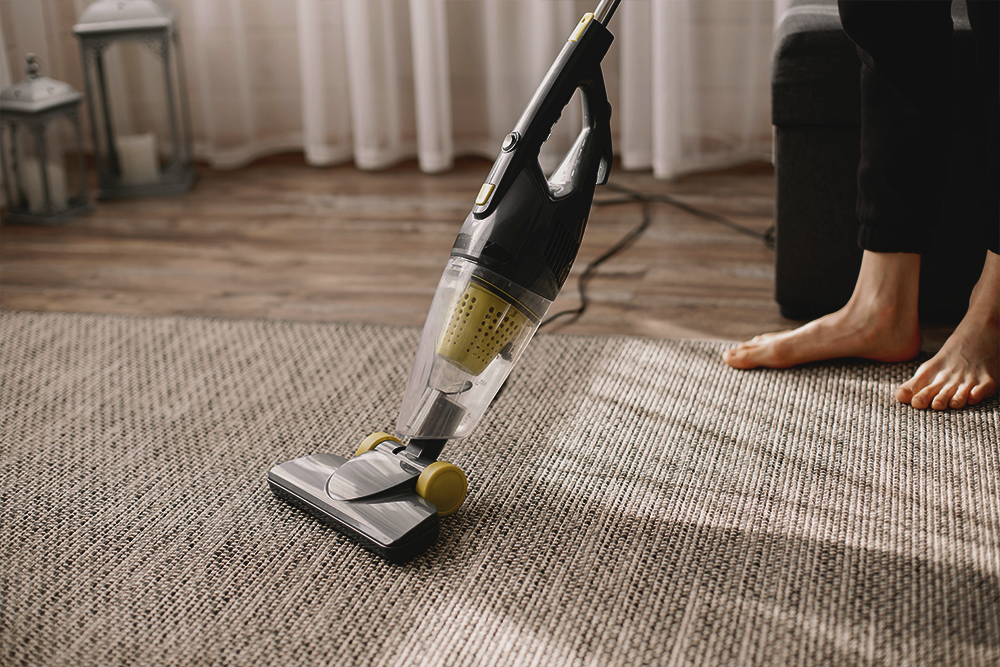 Carpets are made of different materials, some of which are easier to keep clean than others. While carpets make for an excellent flooring option, the carpet cleaning and maintenance aspect are oftentimes steering people away from using them in their homes or businesses.
Thankfully, there are a couple of carpet materials out there that are robust and resilient to dirt, stains, and discolouration. In this article, we'll discuss 5 types of carpets that are easy to clean and will last for a very long time.
Nylon
Nylon is an excellent material used for making carpets as it possesses durable characteristics. It's highly resistant to abrasion, mould/mildew growth, chemicals, and even staining. You don't have to worry about nylon carpets fading away in colour or revealing noticeable stains due to the hard-wearing synthetic fibres.
In addition to that, maintaining a nylon carpet is a breeze since you can dye it without any problems. Whether you use nylon carpets in the living room or on the stairs, expect them to hold up well against foot traffic.
Wool
Many homeowners love using wool carpets because of their luxurious feel. But don't let wool carpets fool you into thinking they're delicate. Wool carpets are just as durable as nylon carpets thanks to their extremely dense weave. While not as abrasion-resistant as nylon, wool carpets hold their own against soiling.
Acrylic
You've probably heard of man-made wool before when shopping for carpets. The material in question is acrylic because it's a synthetic fibre that mimics the look and feel of natural wool. Being a synthetic material, acrylic is cheaper than wool but its durable characteristics aren't compromised.
Acrylic fibres are very resistant to staining, sun fade, mould/mildew growth, and static electricity. While an acrylic carpet is easy to maintain, it tends to wear down fast when you use it on high-traffic areas like the stairs or the hallway.
Olefin
Olefin (also called polypropylene) is a great alternative to nylon. It's a synthetic material that offers excellent abrasion resistance and resists chemical stains quite well. They're very easy to keep clean and maintenance is a breeze just like any other synthetic carpets. One benefit to olefin is that it is water-resistant, making it ideal for areas where moisture may be a concern. Since it doesn't absorb water, you don't have to worry about mould/mildew growth on an olefin carpet.
Polyester
Polyester carpets are among the most affordable options out there. Given that the material is cheaper compared to other synthetic carpets, it does wear out quickly when used in areas with high foot traffic. That said, polyester still retains many of the characteristics that its other expensive siblings have like stain resistance and abrasion resistance.
Polyester carpets also provide a luxurious feel underfoot which some people may prefer over other carpet materials. Lastly, polyester carpets are resistant to water-soluble stains, thus making them easy to keep clean.
What to look for when buying a carpet
One thing to note when buying a carpet is the quality. You do get what you pay for when it comes to carpets so make sure to buy the best carpet you can afford. Cheap carpets won't last as long as expensive carpets and you can definitely tell it is made out of budget materials. This equates to lesser stain resistance and less comfortable feeling underfoot,
What you need to look for is a premium carpet made from quality materials. Whether it be a synthetic or natural carpet, spending more will get you a better quality flooring option that not only looks good but is also durable enough to last for a decade.
One trick to identifying a good quality carpet is to bend the carpet back and see if it becomes exposed. If you can see the backing of the carpet, avoid buying that at all costs. A quality carpet material should be dense to help keep dirt and debris from embedding towards the carpet backing. This, in turn, makes the carpet more resilient to daily contaminants that would otherwise ruin a cheap carpet.
Do note, however, that even synthetic carpets aren't created equal. Some carpets have long, soft fibres while others have short and firm ones. The carpet's pile length will determine how easy it is to maintain. Longer pile lengths attract more dirt because they have a larger surface area whereas shorter or medium-length carpet piles will trap less dirt.
Some carpets are also treated to resist stains which is something you should consider in a quality carpet. As you shop for new carpets, take these tips into consideration and you're guaranteed to pick up a flooring option that looks great and is easy to maintain.
Professional carpet cleaning in Perth
While the aforementioned carpet types are a breeze to keep clean, that doesn't mean you should neglect regular maintenance. Part of that is professional carpet cleaning which revitalises the carpet fibres and restores its previous condition. If you're looking for the best carpet cleaning services available in Perth, contact us today and we'll gladly attend to your needs.