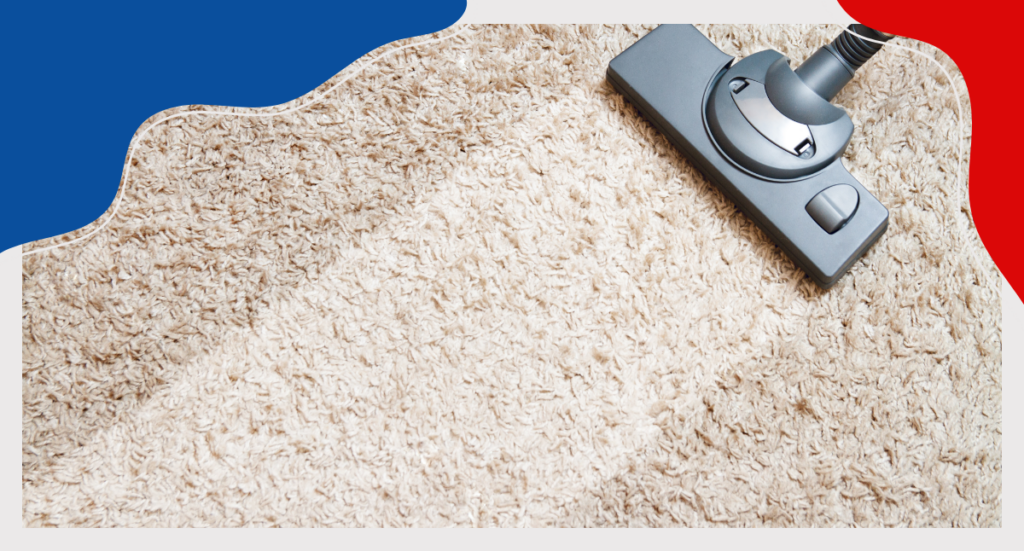 Nothing beats the feeling of a carpet that has been professionally cleaned to be like new once again, but is there anything we can do to prolong this state of cleanliness? In this article, we'll take a look at the question 'Is carpet stain protector worth it?' and provide any pros and cons as we see them.
What exactly is a carpet stain protector?
The clue is in the name, but there are a couple of variations we should note when it comes to carpet stain protectors.
Some carpets, particularly higher-end ones, have a stain-repelling treatment applied during manufacturing, heat treated for added durability. Although this is a great first line of defence against spillages and stains, further treatments are required to maximise protection. These can be applied once the carpet is in situ using the second method:
Using a bespoke spray and a carpet brush, this stain protector absorbs into the fibres of the carpet, creating a flexible barrier to unwanted dirt and stains. This spray applies to almost any carpet and can be done professionally or by the owner if they are confident in doing the job correctly.
Word of warning: Always check your manufacturer's warranty and any insurance stipulations before attempting to stain-proof your carpets alone. You may be invalidating them should anything go wrong.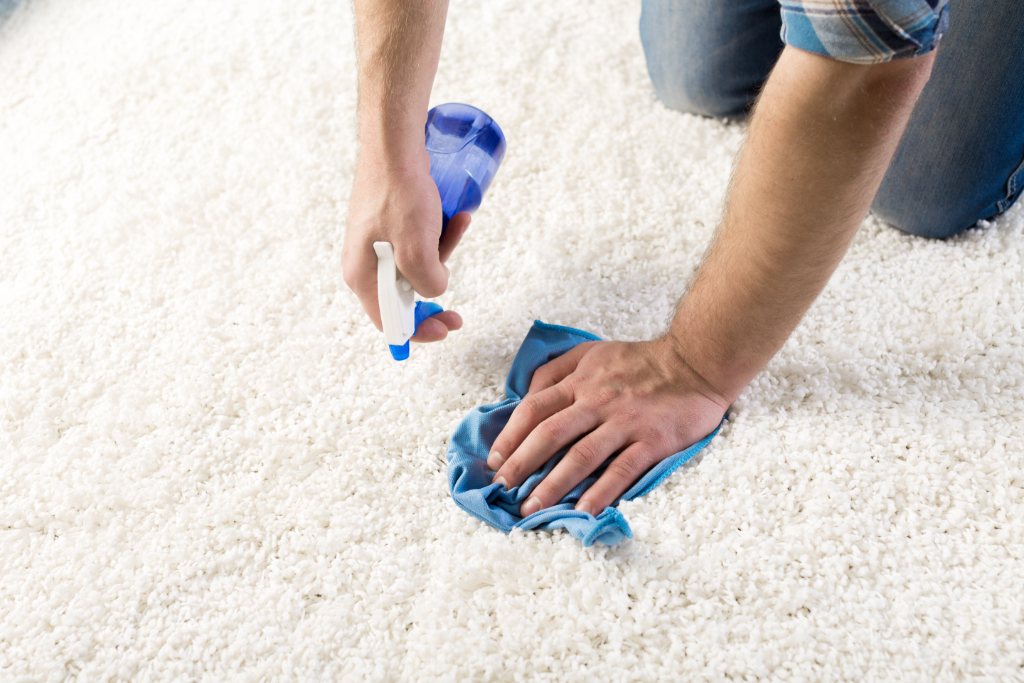 Do I need a carpet stain protector?
When asking yourself 'Is carpet stain protection worth it for me?' It is important to consider certain factors and assess how relevant they are to you moving forwards.
How old is the carpet and did it come with a factory application?
Newer carpets are fairly resilient and especially so if a protective treatment was applied during manufacturing. While any carpet can benefit from extra stain protection, you may have a grace period before you need to look into it.
Probable wear and tear to the carpet
Do you have children, pets, or high footfall in certain areas? Do you throw wild parties and get lots of spillages and dropped items? Be honest with yourself about your carpets and the treatment they can expect to receive. If they're likely to take a hammering, it could be a good move to protect them, but it makes little sense to spray a carpet in a back bedroom that gets used by grandma once a year.
Cost of treatment vs replacing the carpet
If your carpets are inexpensive and could be replaced relatively cheaply, it might not be worth having a stain protection treatment. The process itself is not inexpensive, even if undertaken as a DIY project, so be sure your carpets are worth protecting before paying to do so.
Water-based protectors will not protect plastic fibres, so make sure you are fully aware of the materials in your own carpet and avoid spraying polyester ones as it will achieve nothing.
Is carpet stain protector worth it?
When you have taken into account some of the questions above, you can begin to assess whether carpet stain protection treatment is the right move for you. When it comes to protecting expensive, high-quality carpets from the most damaging effects of spilt liquids and other tainting substances, it is absolutely worth the time and investment.
Remember: Stain protectors may delay but not replace the need for regular deep carpet cleaning. Once this is performed you will most likely need to reapply a new protective treatment, something your carpet cleaning professionals should be able to assist you with.
Contact us
If you would like to discuss this or any other cleaning-related matter with a highly-reputable carpet cleaning professional in Perth, please get in touch at your earliest convenience. Our dedicated team will be only too happy to hear about your exact requirements and give you their honest advice and recommendations.