As useful and as convenient as traditional suction based vacuum cleaners are for sucking up loose dirt and dust that has found itself embedded in our carpets, they still remain one of the poorest methods to ensure a thorough clean.  
That statement might throw you a little, especially if you've spent hundreds of dollars on a top of the range vacuum cleaner but it makes sense if you think about it.
A vacuum cleaner is simply designed to suck up dirt, and nothing more, meaning that it doesn't do a particularly good job of removing bacteria, stains and other baked in dirt that has been left to accumulate.
Vacuum cleaners are great for their intended purpose, which is being used every few days to remove the sort of dirt that you can visibly see such as crumbs, hair and bits of fluff, but for a deep clean; your only worthwhile options are dry carpet cleaning or steam cleaning.
As the leading company offering carpet cleaning in Perth, we are capable of offering you both options, one of which is going to be perfect for your carpets depending on your individual requirements.
What is Dry Carpet Cleaning?
Rather than just a synonym for vacuuming, dry carpet cleaning refers to the use of chemical agents or dry compounds which are responsible for the majority of dirt removal.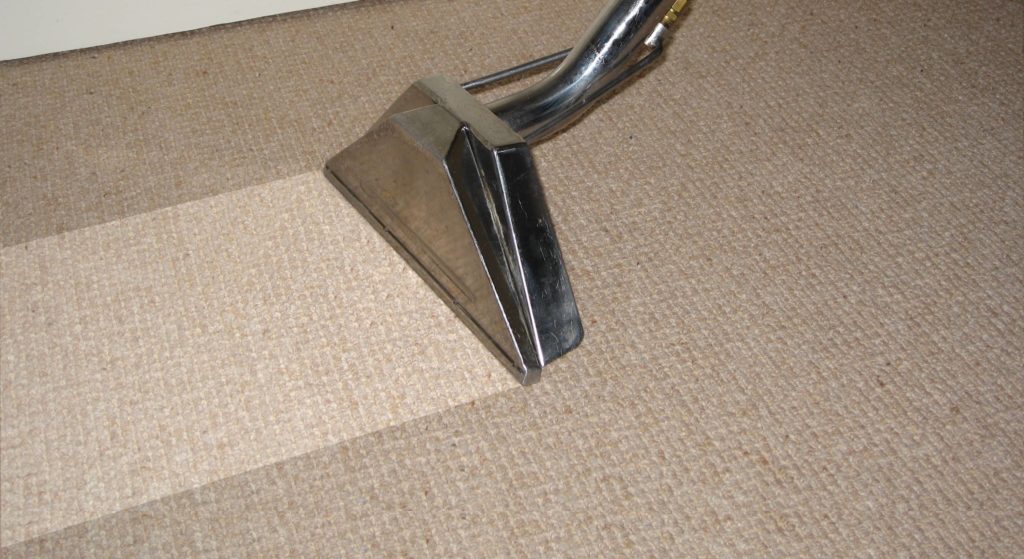 To help these chemicals do their job as efficiently as possible, a very small amount of liquid is added to the mix, combining together to create a powerful cleaning solution.
Due to the very low quantity of liquid used, dry carpet cleaning is sometimes also referred to as the Very Low Moisture method or VLM – but regardless of the name or terminology used, the process of cleaning remains the same.
Once both the chemical cleaning agents as well as the liquid solution have been applied to any carpet, they will then get to work, biologically breaking down all of the stains and hidden dirt particles present before they are then hoovered up – leaving a clean carpet behind.
What is Steam Carpet Cleaning?
Steam cleaning on the other hand utilises significantly more water in the cleaning process.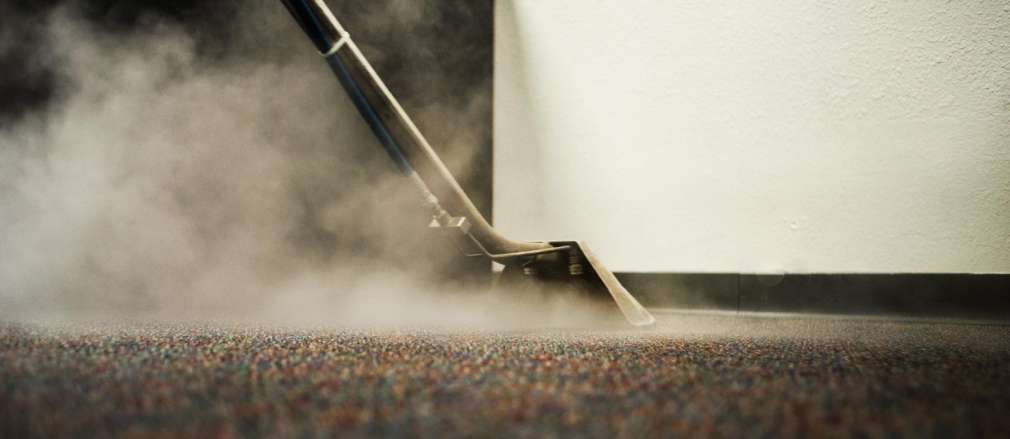 Via the use of specialist carpet cleaning equipment such as our Hydramaster Boxxer 427, water is superheated to a temperature of 250 degrees Celsius, resulting in what is known as a dry steam which contains less moisture than the air we breathe.
In conjunction with this extremely high temperature steam, cleaning agents are added to the mix which are specifically designed to become activated and create a chemical reaction once they come into contact with the dry steam produced by our steam cleaner.
Resulting in a powerful cleaning solution that is able to reach the deepest fibres of any carpet, effectively cleaning and sanitising anything it comes into contact with.
Which Method of Carpet Cleaning is the Better Option?
Both methods of carpet cleaning are very intensive and thus highly effective, providing the sort of cleaning power that a vacuum cleaner could only dream of. With that said, the fact remains that they are two very different forms of cleaning, each with their own advantages and disadvantages.
The good news is that as a company that specialises in Perth carpet cleaning, we can offer both solutions depending on which would be more suitable for your property, whether residential or commercial.
If you could benefit from carpet cleaning then this comparison of the features of the two options should help you decide which is right for you.
The Advantages and Disadvantages of Dry Carpet Cleaning
| | |
| --- | --- |
| Advantages | Disadvantages |
| A fast turnaround time which is going to provide you with both a clean and dry carpet, allowing you to use your carpets as soon as the cleaning process has been completed without the fear of reintroducing more dirt particles. | Dry carpet cleaning is a very powerful method for removing dirt and stains, but it isn't as efficient or as effective as the high temperature steam cleaning process. |
| VLM cleaning provides an element of stain resistance, protecting your carpet from future staining for a considerable period of time. | |
| The dry chemical agents used are usually odourless and environmentally friendly. | |
The Advantages and Disadvantages of Steam Carpet Cleaning
| | |
| --- | --- |
| Advantages | Disadvantages |
| Steam cleaning provides a total deep carpet clean, removing every last bit of dirt and grime that has been left to accumulate over time. | A carpet that will remain wet for up to 24 hours after it has been cleaned which might not be suitable for high traffic areas. |
| You benefit from a two-stage cleaning process; with the chemical reaction taking care of all visible and non-visible dirt and the high temperature steam providing a thorough sanitisation of the carpets fibres. | |
| This high temperature will kill bacteria, pathogens, spores and microbes as well as any other organisms living within the carpet. | |
| Such high temperature cleaning is perfect for areas which are occupied by vulnerable people who may suffer from allergies. | |
BOAS Cleaning Services: The Experts in Carpet Cleaning
With over 15 years in business, we are well placed to advise all of our customers who require carpet cleaning in South Perth and the wider Perth area on the best options for them.
Our personal preference is steam carpet cleaning – because based upon our experience – we find that it provides the best possible cleaning solution for all carpets, really getting deep into those fibres and removing all of the dirt, dust and bacteria that you don't even know is there.
Of course, having your carpets out of action for up to day could seem unpalatable, in which case dry carpet cleaning could be a more suitable option.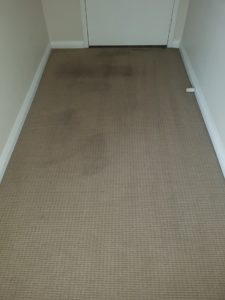 For specific information on some of our more serviced suburbs of Perth, please visit our following pages: South Perth, Morley, Fremantle, Scarborough, Bayswater, Canning Vale and Ellenbrook.
If you require carpet cleaning in Perth and the surrounding areas, simply call us on 1300 611 454 for a personalised consultation and quotation where we'll take your requirements into account and offer you the best solution.